Custom windows come in an endless variety of sizes, shapes, and styles. They can even be made to order, allowing you to choose windows that improve the look of your home while also improving energy-efficiency. Expertly installed, custom replacement windows are more likely to achieve your design and energy performance goals than windows you buy off the shelves of big box stores because they are made specifically for your home.
Customization options include size and shape, as well as insulated glass packages and decorative elements like privacy glass, stained glass, and grids. Made-to-order replacement windows offer you the freedom to choose windows based on your home's specific needs, whether it's improved efficiency, unique design features, or a precise size for a more weathertight fit.
Perfect Fit:  Sometimes, when clients walk into our showroom they are surprised to learn that we don't keep windows in stock. We order custom-sized windows made individually for each project ensuring that each window fits just right. Not all windows or window openings are the same size, ordering made-to-order windows minimizes mistakes and air leakage problems. Custom windows can be made in virtually any size and shape to meet your needs, your choices will depend on the vendor.
Energy Efficiency:  The potential energy benefits of custom windows are tremendous. For this reason, energy upgrades are some of the most popular window customizations. These include windows with insulating gas between the panes, glass coatings, or upgrading to a triple-pane design. If you're upgrading a house full of single-pane window units you'll notice an immediate difference in comfort and energy costs.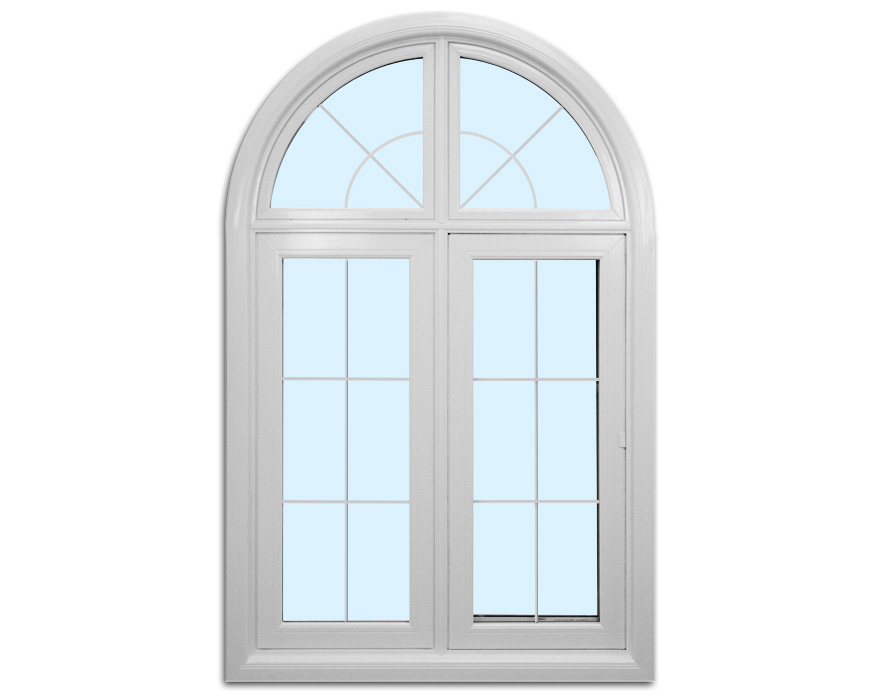 Your Style Window: Custom windows allow you to get creative. They can improve the aesthetics of your home, and help it to conform to your unique style and vision. From custom frame designs and sash configurations to unique glass styles and materials, the options are essentially endless. 
Efficiency That Saves You Money
We're proud to work with highly efficient window products. Bay windows from BM Windows & Doors are highly efficient; saving you money on your heating and cooling bills. With BM, you can trust that you will be receiving a quality product that performs efficiently.