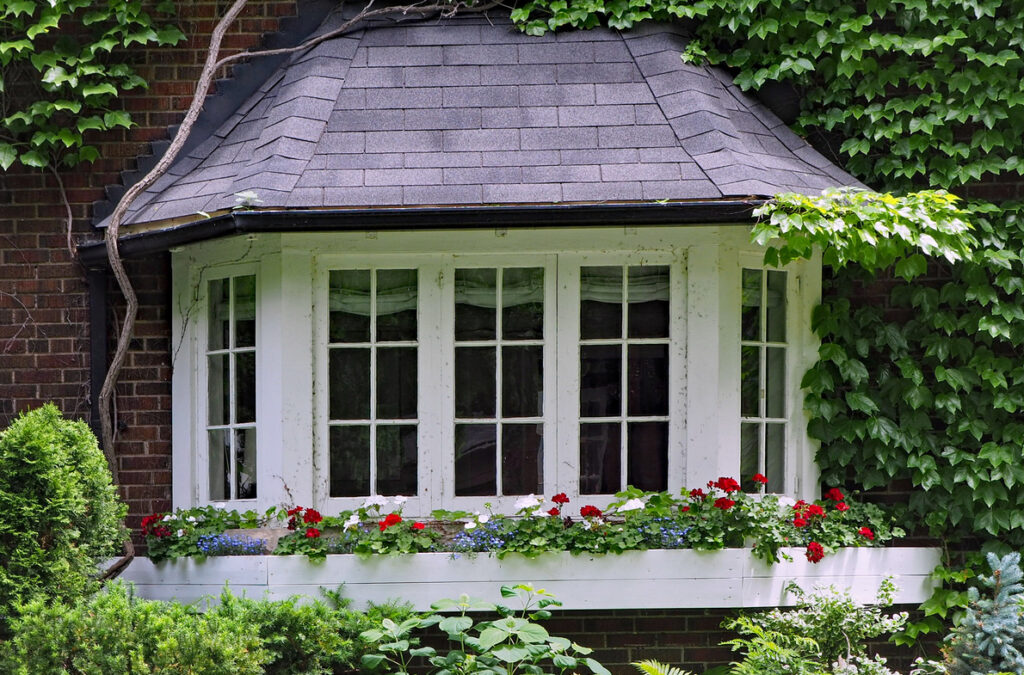 Bow windows are similar to bay windows but with small twist. Unlike bay windows which are comprised of three windows that extend from your home's exterior wall, bow windows are generally comprised of four or more windows that extend from your home allowing for larger window expanse over that of bay windows. The main idea is that with more windows it is possible to create a smoother outward curve from the outer wall of the building, while also allowing more natural light into your home.
Typically, bow windows don't protrude as far from the wall as bay windows, but due to the flexibility of the design, many design options are possible. Bow windows can generally be configured with any type of window including standard casement windows, hung windows and picture windows. Most often, bow windows are fitted with casement windows on the outer sides, with fixed picture windows in the middle. Bow windows are most often found in family rooms, living rooms and master bedrooms.
Bow windows allow for many unique design opportunities due to the nature of their structure. Being comprised of many windows placed side by side, bow windows can create smooth curves that extend creatively from external walls.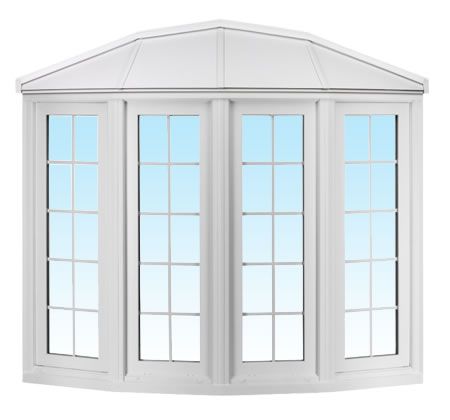 If catching a magnificent view is an objective, bow windows are an excellent option due to their large glass viewing area. Bow windows are also great for filling a space with natural light.
What Are The Benefits Of Bow Windows?
Enhance Room Appearance: If you want to make the inside appearance of your room look bigger, you can install a bow window. It could also enhance the outside appearance of the room. A bow replacement window that stands out from the side of any home and protrudes. It adds a little space, but it gives an illusion that the wall is farther than it really is. Its unique shape does wonders for the general appearance of any house, both on the outside and inside.
Energy Efficiency: Just like bay windows, bow windows are not just beautiful, they are also very energy efficient. As you make use of them, you will be able to save a great deal of fund on your electricity bills. Unlike other types of windows, they help to save energy cost for any homeowner.
Lighting: Bow replacement windows are also advantageous to homeowners in terms of ventilation. Apart from the fact that they enhance the appearance of any room, bow windows Toronto make an enhancement in that element. It is designed or made out of thre panels or more which are fitted together at different angles. This do allow light to enter from each angle also reflecting off each other. The room appears brighter, and very welcoming.
Nice Ventilation: Bow windows tend to offer options of having 2 operating windows which allows the homeowner with his or her guests to enjoy cool breeze from 2 directions instead of one.
Efficiency That Saves You Money
We're proud to work with highly efficient window products. Bow windows from BM Windows & Doors are highly efficient; saving you money on your heating and cooling bills. With BM, you can trust that you will be receiving a quality product that performs efficiently.