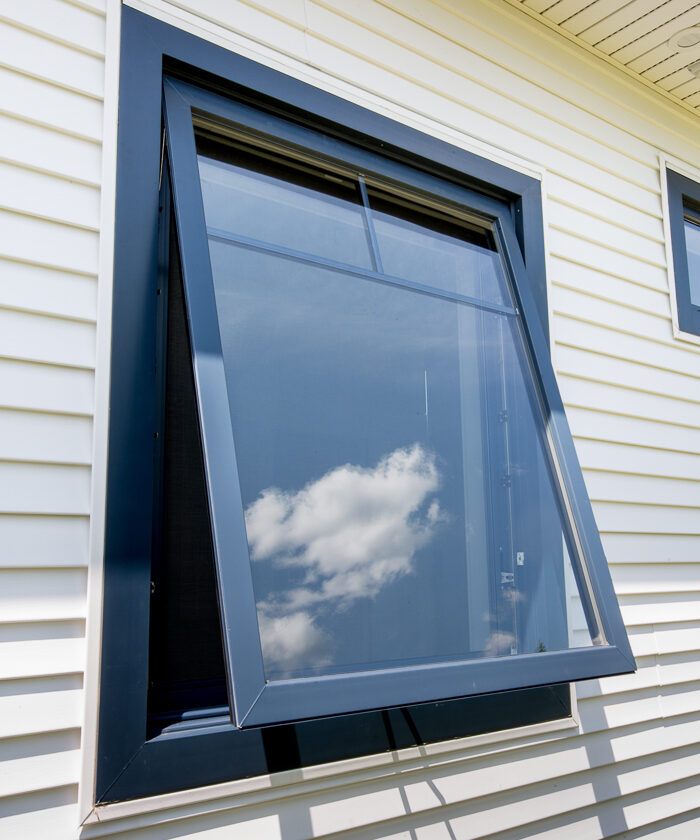 While both awning windows and casement windows from BM Windows & Doors are built with high-quality PVC materials and feature quality stainless steel multipoint hardware, the main difference between awning and casement windows is fairly simple:
Casement windows are hinged from the side
Awning windows are hinged from the top
In addition, while it is common for some standard casement windows to be part of multiple window combinations, awning windows generally are singular. Exceptions being fixed over awning or vice versa.
Typically, awning windows are commonly placed in spaces where there is more width area than height area. Popular spaces for awning windows include above kitchen sinks, in bathrooms, and above or below stationary picture windows as mentioned above. As with standard casement windows, awning windows use a crank system to open and close easily.
What Are The Benefits Of Awning Windows?
Awning windows provide unique benefits due to the way they open outward from the bottom rather than from the side of the window frame. A major upside of awning windows is that they can provide fresh outdoor air in subpar weather conditions due to the fact that the window shields the screen and home interior from the top. This makes awning windows great for use on rainy or even snowy days allowing for ventilation during inclement weather.
Because of their design, awning windows also allow for plenty of natural light to enter your home, with minimal shadowing from the window frame itself.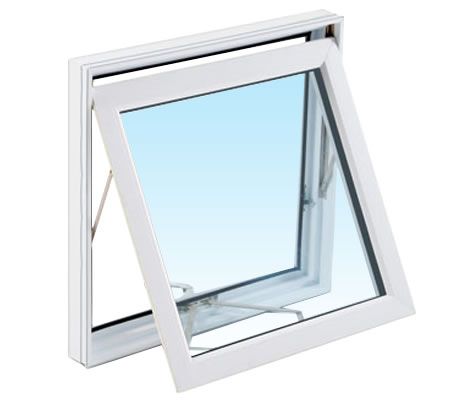 Efficiency That Saves You Money
We're proud to work with highly efficient window products. Awning windows from BM Windows & Doors are highly efficient; saving you money on your heating and cooling bills. With BM, you can trust that you will be receiving a quality product that performs efficiently.