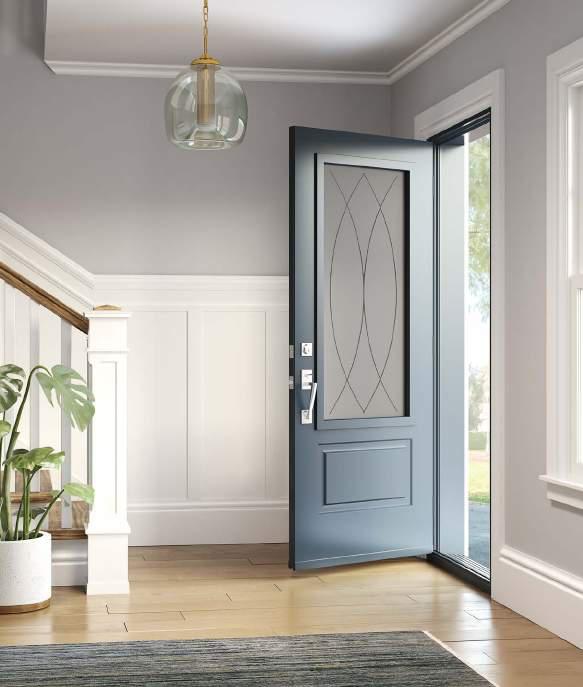 A steel door is a type of door that is made out of, you guessed it, steel! Steel doors are typically made by sandwiching a layer of steel between two layers of wood or fibreglass. This makes for a really strong and durable door that can withstand a lot of wear and tear. Because steel doors are so strong, they are often used in commercial buildings. However, more and more homeowners are starting to use steel doors for their homes as well because of all the advantages they offer!
The Advantages of Steel Door
When you choose a steel door for your home, you are automatically increasing the security of your property. Steel doors are much more difficult to break through than other types of doors like wood or glass doors. This is because steel is a very strong material that can withstand a lot of force.
Fiberglass doors look clean and new for longer and require little to no upkeep. Regular cleaning with a damp cloth should be sufficient.
Steel doors are also much more energy-efficient than other types of doors. This is because steel is a good conductor of heat and cold. This means that it can help keep your home warm in the winter and cool in the summer. This can lead to lower energy bills each month and make your home more comfortable to live in.
If you are looking for a door that is easy to care for, then a steel door is the way to go. Steel doors don't require much in the way of upkeep and can often be wiped down with a damp cloth to keep them looking clean. Wood doors, on the other hand, need to be repainted or stained every few years to keep them looking their best. So if you want a door that you won't have to spend a lot of time caring for, then steel is a great option.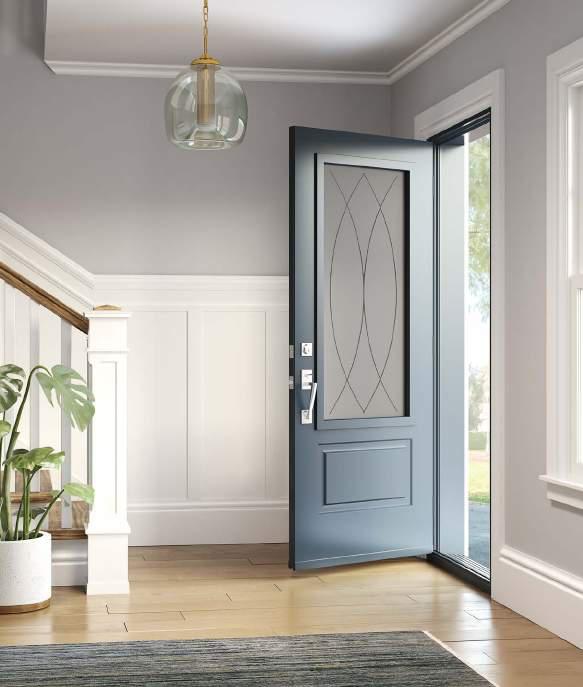 When most people think of steel doors, they think of industrial buildings or warehouses. But steel doors can actually be quite stylish and add a unique look to your home. There are many different styles and colours of steel doors to choose from, so you can find one that fits the aesthetic of your home.
Better At Blocking Out Noise
If you live in a busy neighbourhood or near a main road, then you know how important it is to have a door that can block out noise. Steel doors are much better at blocking out noise than other types of doors. This is because steel is such a dense material that it does a great job of absorbing sound. A steel door can help you create a peaceful oasis in your home.
One of the best things about steel doors is that they are very affordable. They are often much cheaper than wood doors, but they still offer all the same benefits and more. This makes them a great option for those who are on a budget but still want to get a high-quality door for their home.
If you are in the market for a beautiful steel door, then BM Windows & Doors is the place for you. We offer a wide variety of doors to choose from, so you are sure to find one that fits your style and budget. Contact us today to learn more about our products or to schedule a consultation!