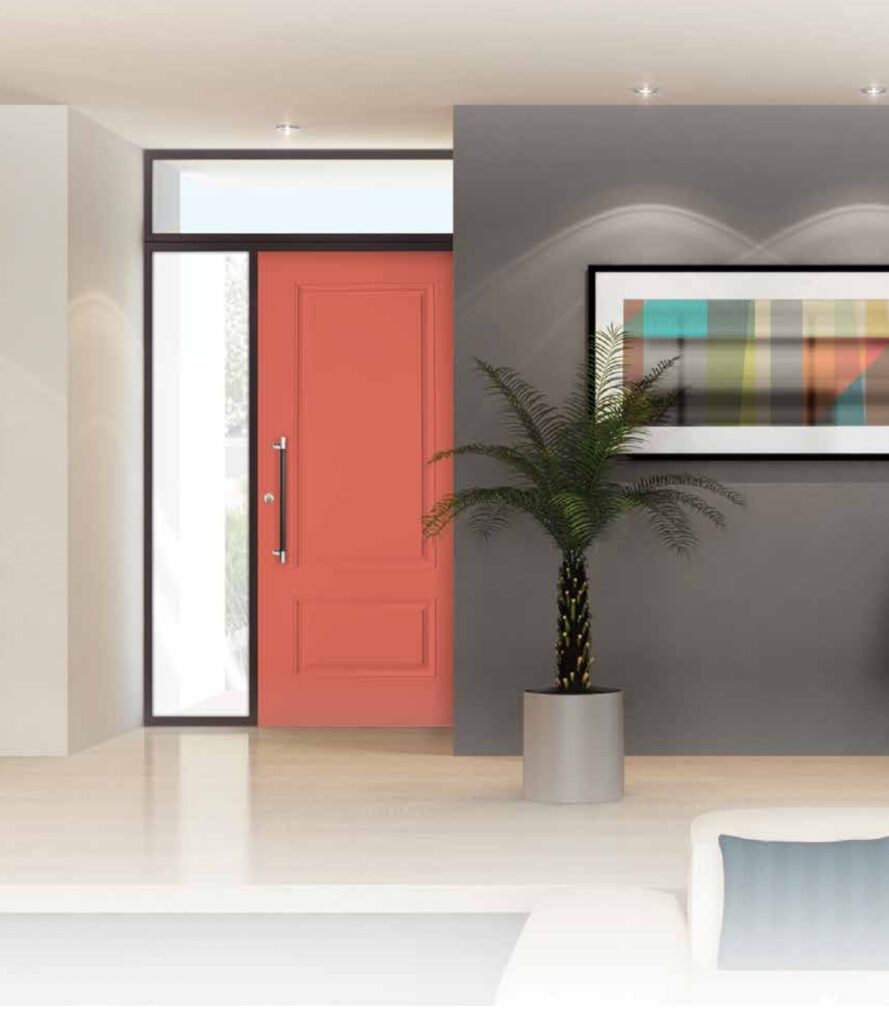 Fiberglass exterior doors are made from a core of rigid insulation, clad with a fibre-reinforced polymer, and covered with an artificial grain to make them look like wood. Manufacturers have gotten so good at mimicking the look and feel of wood that you'd be mistaken for thinking you were handling a solid oak, pine or mahogany door, every time you reach for the handle.
The polyurethane core in Fiberglass makes it more resistant to damage than traditional wooden doors. This means increased safety and peace of mind.
Fiberglass doors withstand the elements without cracking or bowing. They won't rust, rot, or warp, and aren't susceptible to insect infestation or corrosion.
Fiberglass doors offer up to four times the R-Value (professional insulation rating system) than wooden doors.
They feature fully insulated cores designed to reduce thermal transfer between outdoors and inside, giving you better protection against cold and heat.
The solid construction and quality hardware of a Fiberglass door make it more secure than a wooden one.
Reinforced steel plates reduce the possibility of forced entry when the door is locked or closed.
Fiberglass doors look clean and new for longer and require little to no upkeep. Regular cleaning with a damp cloth should be sufficient.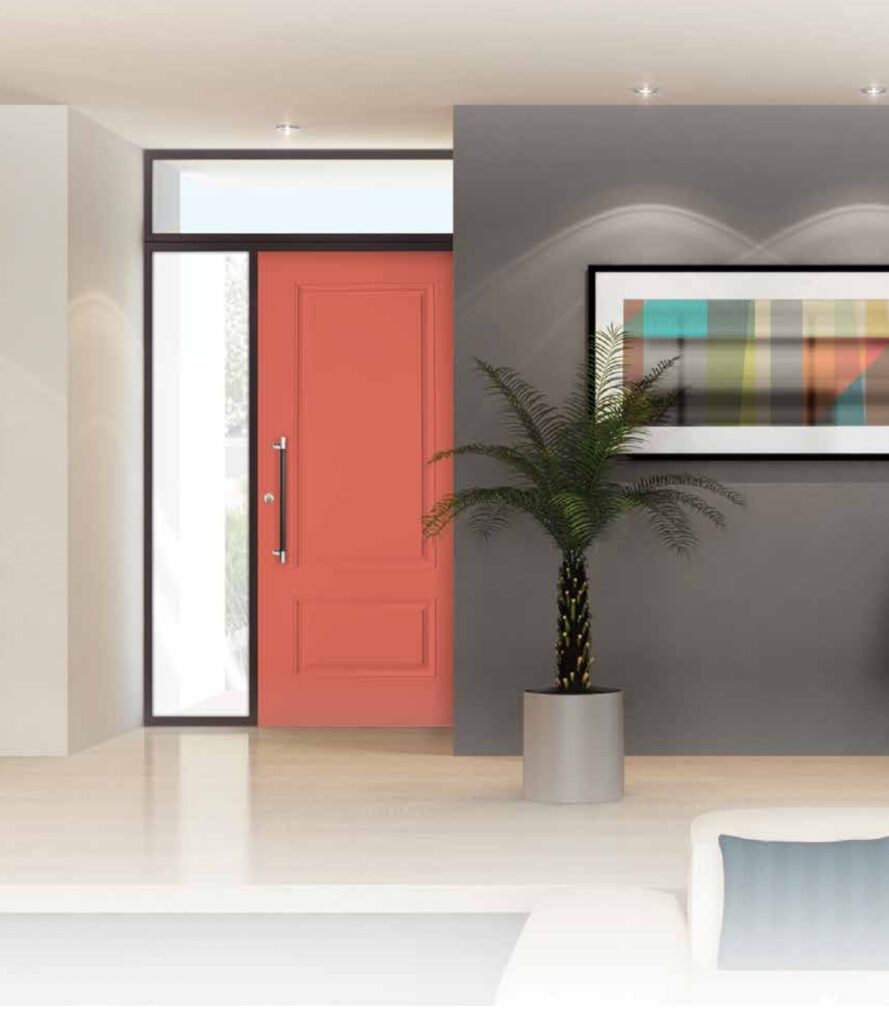 Your front door speaks volumes about your style and personality. Fiberglass doors come in a wide range of design options to suit every taste and budget.
Choose an authentic woodgrain texture or a multi-coat factory pre-finishing option for a smoother and sleeker look.